Sydney and Melbourne median dwelling sales prices, on a three month rolling average basis, since 1980.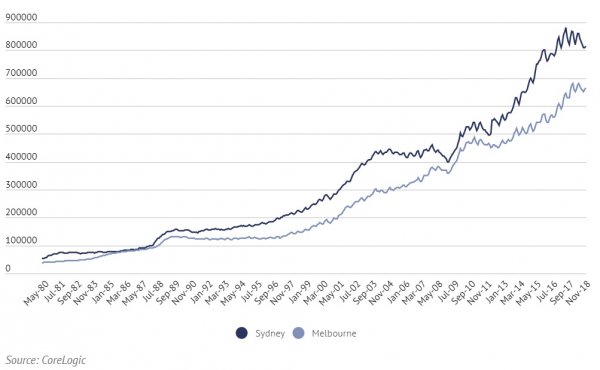 But it's important to keep things in perspective.
CoreLogic data showing the median dwelling sales price going back to 1980 confirms home prices have undergone several periods of adjustment during that time.
After the halving in real interest rates that followed the 1990s recession, Sydney home values more than doubled from less than $200,000 to more than $400,000 – where they stayed for almost a decade.
The global financial crisis in 2008 initially ate a chunk out of home valuations, before the Reserve Bank stepped in to drop interest rates to record lows, sparking the biggest property boom in Australia's history.